We Work With Community Businesses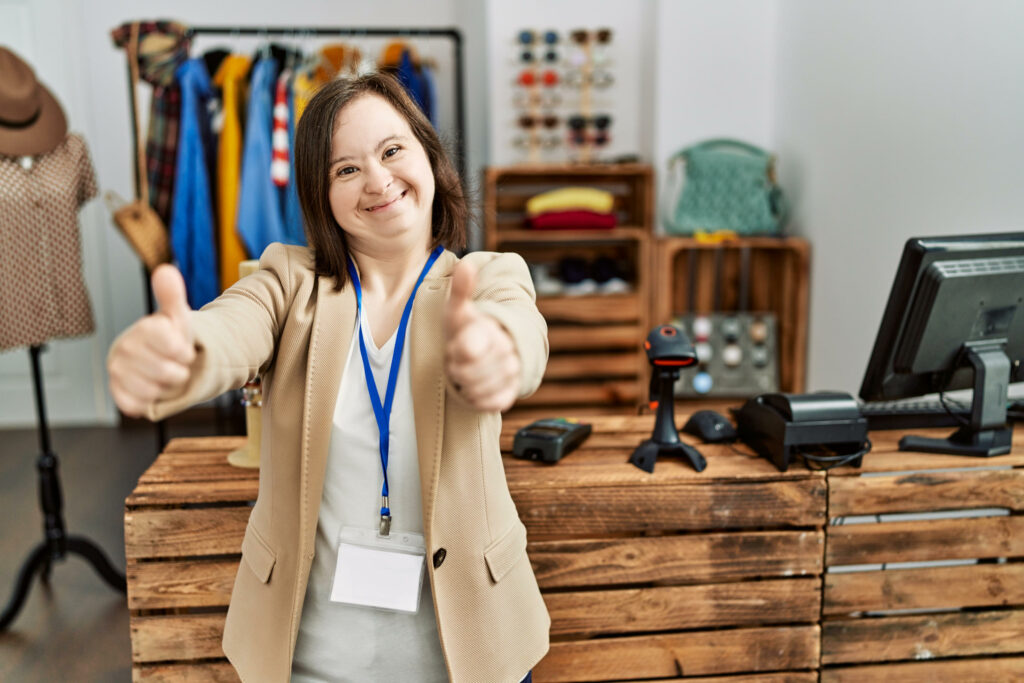 Supported employment allows businesses to build an inclusive workforce with dependable, reliable, and hardworking employees. Employees with disabilities under supported employment often have high retention rates, which can reduce the high cost of staff turnover.
We match employers with potential employees to meet your needs to save you time, resources, and help you create an inclusive workforce. We care about you, your needs, and your business.
When you create an inclusive workforce and hire a person with disabilities, you not only gain a new employee, but you also will have the benefit of working with a Work Opportunities job coach. Part of our service is to provide any on-site support that may be needed when hiring a person with disabilities. A Work Opportunities job coach can help to identify and create/implement necessary accommodations, usually at very little to no cost to the employer.
We care about the success of your business and the success of the people we serve and helping people with disabilities to fulfill their dreams of earning a paycheck and bringing their unique talents and abilities to the workplace.
If you are interested in learning more about hiring a person with a disability in Snohomish, King or Whatcom county, please reach out via e-mail: info@workopportunities.org.