Creating an Inclusive Community through Work
We envision a welcoming community where each person belongs and is valued for their individual gifts and abilities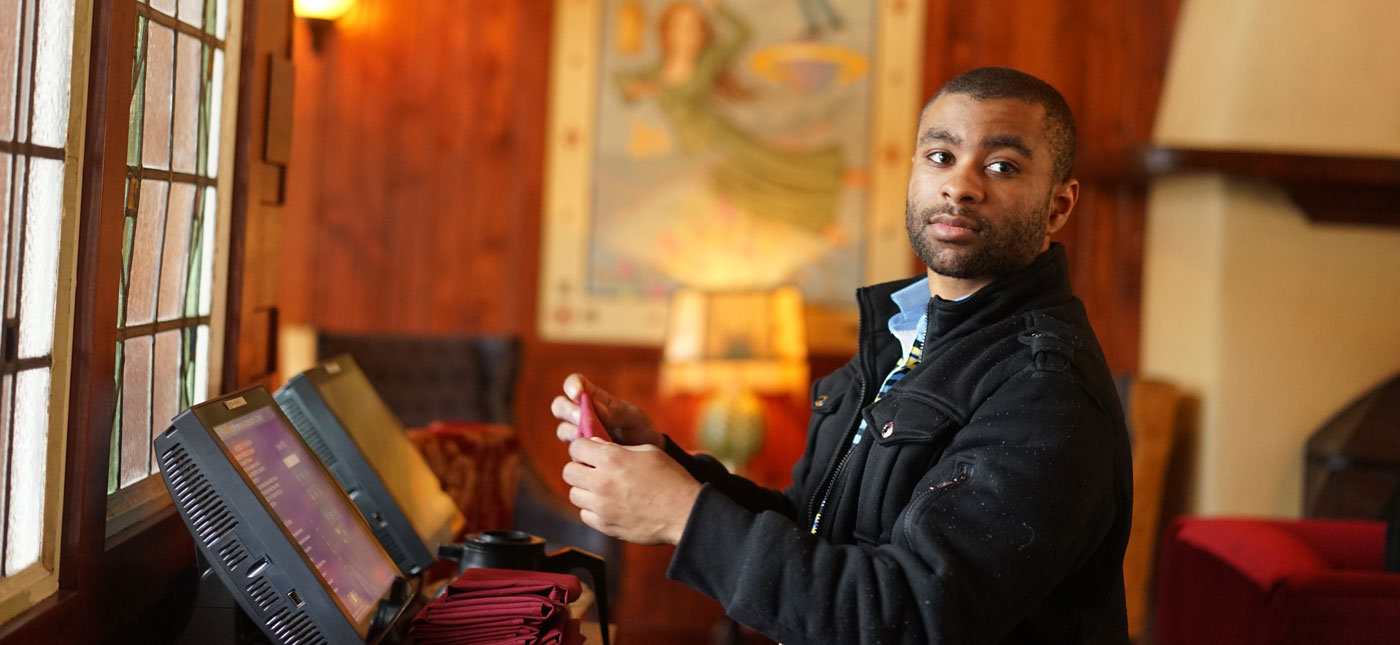 Project SEARCH Video Spotlight
Preparing young people with disabilities for success in competitive integrated employment
Project Search Video (link to audio-described version after the video)
Audio-described video and transcript
Project SEARCH, along with our transition services, aims to assist students in their final year of school district-supported services obtain paid employment in their communities.
Transition, or school-to-work services, focus on aiding young adults with disabilities through the transition from school district-supported services to adult services and employment. Work Opportunities' Transition Team works with students in Snohomish and King Counties for their entire final academic year. Work Opportunities' staff conduct skills assessments and job exploration activities in the first part of the year, and then begin the job development process in January. The goal is that students are graduating from schools directly into community-based employment opportunities.
For more information, you may contact us.
Did you know: 85% of people with disabilities are unemployed?
Work Opportunities is making a difference in these people's lives
204
Job interviews conducted
240
Successfully hired clients
Over $1M
Wages generated in 2022
Join us in giving people with disabilities more opportunities to make a difference in the community through work.
What they say about us
"We value Work Opportunities' services and support to our customers in Whatcom County. Thank you for your professionalism and care in working with DVR."
"Hannah is our daughter Hayley's job coach and she is excellent at her job! Hannah brings a fresh enthusiasm to the table and keeps our daughter engaged."
"I know if I refer a client to Work Opportunities they are going to get great individualized service. Thank you for what you do!"
"I've been impressed with how well Work Opportunities has navigated services the past couple years and has maintained top-notch customer service to our clients and our staff. Thank you for the work you do! We couldn't do it without you."
"Work Opportunities provides outstanding support to my son in the workplace."
"Thank you for your on-going commitment to the individuals you serve, even in the midst of a global crisis."
Create opportunities through your donations
Join us in making it possible for persons with disabilities to participate fully in all aspects of community life.
Donate Now