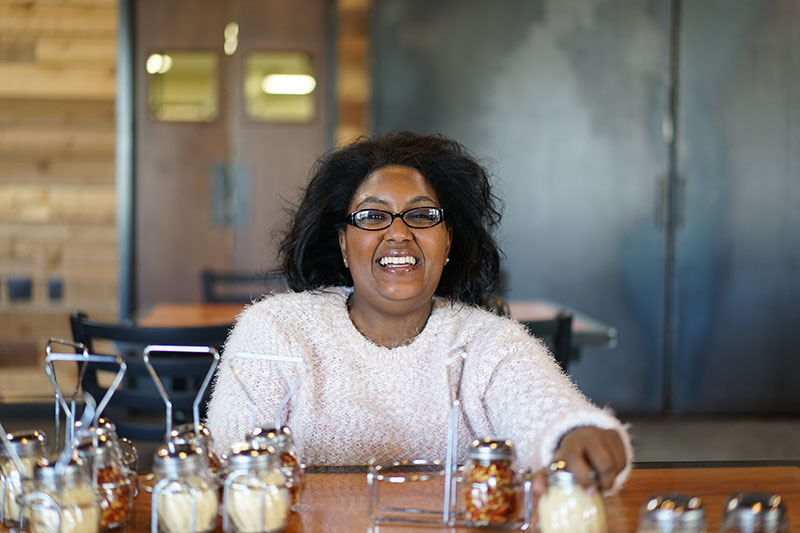 Salina's drive to thrive for a career despite trying times
Job sharing, flexible schedules, and increased accessibility help any employee do their job. We work to equip each client with the tools and accommodations they need to thrive at their job.
Unfortunately, COVID has affected many of our clients in various ways, like Salina.
Salina has some physical limitations and due to health risks, has not been able to get back to her pre-pandemic job at the Diamond Knot Brew Pub, a job she loved.
She still is working on skills over Zoom with her job coach and does want to get back to work once the risks are lower.
Salina, Front of House Support